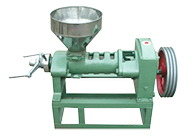 Soybean Oil Press
The YZS-68 soybean oil press has compact structure, occupied small area and very portable to put it anywhere if you use a small flat bed trailer or equip flour wheels under the wood flat panel. The oil extracted out from YZS-68 Oil Press is only crude oil, which need more process such as filtering, simple refining. Then the oil can be edible oil for cooking.
YZS-68 Oil Expeller Press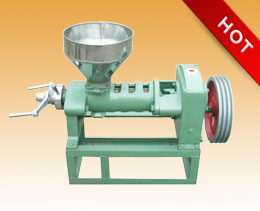 FAQs - Oil Press Machine

How to choose oil press
Now the oil press can be used for general processing of soybean, peanut,sesame, rapeseed, cottonseed, sunflower seeds, olives and other particles and also can be used for ricebran, corn germ powder, such as oil and safflower oil, and other few wild plants of oil-bearing materials.

How to use oil press
Before using the oil presses, first of all should be ready for all of assistant devices and containers, check and adjust the degree of tightness of belts. And then start up the motor so that the machine run empty of material around 15 min, checking the rotate speed of screw pressing worm. The general speed should be around 33 minutes.

How to store oil
Oils that are high with monounsaturated fat will keep up to a year, while refined olive oil, which has the highest of monounsaturated fat, can last a few years. Extra virgin and virgin olive oils will keep about a year after opened. The shelf life of most other oils after opened is usually six-eight months. Do not store oil in that pretty jar in the kitchen window or keep it on the shelf next to the stove.

Soybean Oil Press
The Model YZS-68 soybean oil press has simple design, it is easy to operate, highly productive, conserves energy, has less noise and a high rate of oil output. This soybean oil press can be sued to extract vegetable oil by continuously presing peanuts, rapeseeds, soya beans, seasameseeds, palm-seeds and seeds of sunflowers, cottonseeds, tea seeds and tung tree seeds, coconut and olives palmseeds as well as rice brans etc. We can also supply complete set of equipment for flour processing and series rice mill with blowing wind.
Structure of the YZS-68 Soybean Oil Press
The main structure of YZS-68 soybena oil press is composed by one piece of worm shaft and several pieces of screw rings. It adopt two section of pressing in press chamber. According to different raw materials, the oil content of feedstock can be fully extracted out at several times of pressing. The residue of material still content certain oil which have not extracted cleanly. The oil residues are rich in nutrition as a kind of animal food. So the oil residue can be used as a good feedstuff for animals.
Specifications of the Soybean Oil Press
* Capacity:0.8-1T per 24Hours
* Power:3-Phase 5.5kW & 8HP-1440rpm
* Size:880 x 440 x 765mm
* Weight:140kgMukhtar
Material

ModeI YZS-68

Capacity (kg/h)

Oil Output Rate(%)

Output Efficiency

Soy bean

28-37

10-16

61-65

Peanut Kernel

45-60

35-45

91-92

Rape Seed

45-60

30-38

82-85

Cotton Seed

50-60

12-14

65-72
The oil extracted out from YZS-68 Oil Press is only crude oil, which need more process such as filtering, simple refining. Then the oil can be edible oil for cooking. So it is very convenient for home using. It have only 5.5kw power consumption. So the power can be electricity or diesel generator. For biodiesel lovers, they can make biodiesel by themselves at home by using the machine.This type of soybean oil press has advantage of simple design, easy to operate and low maintenance. At the same time it can be designed into c series and A series.

YZS-68A Soybean Oil Press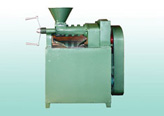 Size: 930 x 575x 1055
Power: 4-5.5Kw
Capacity: 50kg/h
Product Produce:
It's matched with gearbox for saving power and not any noise when working. Suitable for extracting vegetable oil from different oil-materials, such as peanuts, rapeseeds, sesame seeds, soybeans, cottonseeds, tea seeds, tung tree seeds, sunflower seeds, palm seeds, olive, coconut meat, corn pummels, etc.