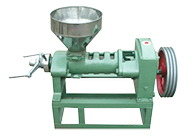 111th Canton Fair Vegetable Oil Press
The Chinese Import & Export and Commodities Fair, also known as the Canton Fair, is held twice a year in Spring and Autumn. It is China's largest trade Fair of the highest level, of the most complete varieties and of the largest attendance and business turnover. Preserving its traditions, the Fair is a comprehensive and multi-functional event of international importance.
YZS-68 Oil Expeller Press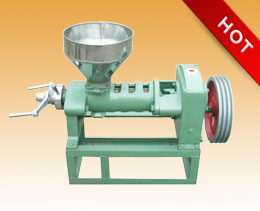 FAQs - Oil Press Machine

How to choose oil press
Now the oil press can be used for general processing of soybean, peanut,sesame, rapeseed, cottonseed, sunflower seeds, olives and other particles and also can be used for ricebran, corn germ powder, such as oil and safflower oil, and other few wild plants of oil-bearing materials.

How to use oil press
Before using the oil presses, first of all should be ready for all of assistant devices and containers, check and adjust the degree of tightness of belts. And then start up the motor so that the machine run empty of material around 15 min, checking the rotate speed of screw pressing worm. The general speed should be around 33 minutes.

How to store oil
Oils that are high with monounsaturated fat will keep up to a year, while refined olive oil, which has the highest of monounsaturated fat, can last a few years. Extra virgin and virgin olive oils will keep about a year after opened. The shelf life of most other oils after opened is usually six-eight months. Do not store oil in that pretty jar in the kitchen window or keep it on the shelf next to the stove.

We Will Attend 111th Canton Fair
Our company will attend 111th Canton Fair (The 111th Session China Import and Export Fair. Welcome to visit our booth.
The Information of Our Booth is as Follows:
Exhibition: the 111th Session China Import and Export Fair
Booth No.: 31E45&46
Date: Apr. 15-19,2012
Contact Person: Tina Lee 18937276399
Mavis Zhao 18637255321
Venue: China Import and Export Fair Complex
(No. 380, Yuejiang Zhong Road, Guangzhou, China)
111th Canton Fair Exhibitive Platform