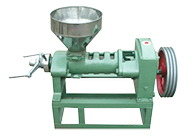 Oil Press Machine
Our oil press machine can be used for various raw materials, such as soybeans, peanuts, cotton seeds, rape seeds, sesame seeds, sunflower seeds, canola seeds, coconut seeds, tea seeds, palm seeds and jatropha seeds. The oil press machines we produced not enjoy a solid reputation in the domestic market. The oil press machine is characterized by its sophisticated design which is easy to operate. Gemco owns several national patents for its oil press technology. The quality of Gemco's oil press system is of above the China's national standard, and is CE certified.
YZS-68 Oil Expeller Press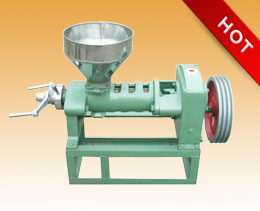 FAQs - Oil Press Machine

How to choose oil press
Now the oil press can be used for general processing of soybean, peanut,sesame, rapeseed, cottonseed, sunflower seeds, olives and other particles and also can be used for ricebran, corn germ powder, such as oil and safflower oil, and other few wild plants of oil-bearing materials.

How to use oil press
Before using the oil presses, first of all should be ready for all of assistant devices and containers, check and adjust the degree of tightness of belts. And then start up the motor so that the machine run empty of material around 15 min, checking the rotate speed of screw pressing worm. The general speed should be around 33 minutes.

How to store oil
Oils that are high with monounsaturated fat will keep up to a year, while refined olive oil, which has the highest of monounsaturated fat, can last a few years. Extra virgin and virgin olive oils will keep about a year after opened. The shelf life of most other oils after opened is usually six-eight months. Do not store oil in that pretty jar in the kitchen window or keep it on the shelf next to the stove.

Sesame Oil Expeller Press
Model YZS-30 oil expeller press is an integrated sesame oil expeller press which can expel various oil seed like walnut oil and sesame oil for immediate consumption, Our sesame oil expeller press is perfect for mobile operations such as at a vegetable market, a supermarket, a bazaar in the countryside, or even at home. The residue can be used as fertilizer or forage. The sesame oil expeller is of compact structure, it is light and easy to operate. It can automatically expel and filter the oil simultaneously, with a high rate of oil production and greater oil yield.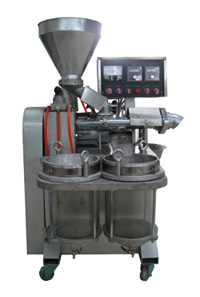 Specifications of the Sesame Oil Expeller Press
| | | | | | |
| --- | --- | --- | --- | --- | --- |
| Model | Production Capacity | Dry Cake Residue | Motor | Net Weight | Dimension |
| YZS-30 | 15 - 20 kg/h | ≤8% | 1.5kw(YC90L-4) | 156 kg | 700×700×1200 mm |
Structures of the Sesame Oil Expeller Press
All parts of the sesame oil expeller press can be dismantled, installed, and maintained easily. Raw material quantities of 0.2-0.4kg are allowed to be fed into the oil press when the press is hot. Usually, there are four main parts in the integrated sesame oil press, they are oil press, filter press, hooper and electrical cabinet.
Anytime you are interested in any of our oil press machine, please fell free to contact us in the following form. We are always ready to serve you!