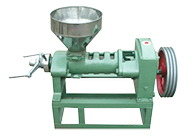 Peanut Oil Press
The YZL-80A integrated oil press is an automatic combined oil expeller press with multi-use. It is the new product developed by us according to the need of vegetable oil processing market. The integrated oil presses are developed based on the merit of original YZL series expeller press which combined with filtering barrels and heating circles for expeller housing. It also has automatic function of hot press and cold press.
YZS-68 Oil Expeller Press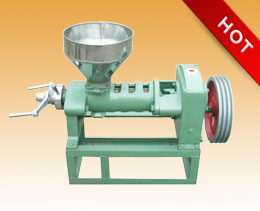 FAQs - Oil Press Machine

How to choose oil press
Now the oil press can be used for general processing of soybean, peanut,sesame, rapeseed, cottonseed, sunflower seeds, olives and other particles and also can be used for ricebran, corn germ powder, such as oil and safflower oil, and other few wild plants of oil-bearing materials.

How to use oil press
Before using the oil presses, first of all should be ready for all of assistant devices and containers, check and adjust the degree of tightness of belts. And then start up the motor so that the machine run empty of material around 15 min, checking the rotate speed of screw pressing worm. The general speed should be around 33 minutes.

How to store oil
Oils that are high with monounsaturated fat will keep up to a year, while refined olive oil, which has the highest of monounsaturated fat, can last a few years. Extra virgin and virgin olive oils will keep about a year after opened. The shelf life of most other oils after opened is usually six-eight months. Do not store oil in that pretty jar in the kitchen window or keep it on the shelf next to the stove.

Peanut Oil Press
The YZS-80A peanut oil press includes heating, expelling and filtering in one machine, and is capable of controlling the processing temperature automatically as well as both cold and hot extrusion. This type of peanut oil press is characterized by a high rate of oil output and great oil quality. This automatic oil press uses an electric pipe to heat the press case, which helps the press case meet required temperatures in a short time, improving the rate of oil output. The vacuum filter accelerates the speed of purification and ensures great oil quality.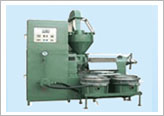 The electrical heater can make the temperature of expeller housing increase automatically. The vaccum filter system is composed by two vaccum filter barrels. They can squeeze the unrefined oil, which promote the efficiency of the original oil presses. Meanwhile, it has the advantage of compact structure, small area occupied, reasonable design and low labor consumption. The designed machine is easy for clients to use and maintainance which show its human nature. The oil output is high and the oil quality is good.
Specifications of the YZS-80A Peanut Oil Press
Model

Capacity

Power (kw)

Net Weight (kg)

YZS-80A

1.4-2t/24hrs for hot press

0.7-1.5t/24hrs for cold press

5.5

750
Main Structure of the YZS-80A Peanut Oil Press
The YZS-80A peanut oil press is mostly composed by four parts: feeder, press chamber, electrial control and vacuum filter drum. The heating system is inside press cage. The filtering drum is vacuum with sight glass. The oil sight glass can help user to control the speed of oil clearing process.