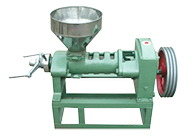 Automatic Oil Press
YZS-95A automatic oil press can be used in many application of vegetable oil processing field. Raw material for this series oil seed expeller can be rape seeds, peanuts, soybean, sesame seed, cotton seed, sunflower seed, Jatropha curcas seed, canola seed, coconut kernel, palm oil seed etc.
YZS-68 Oil Expeller Press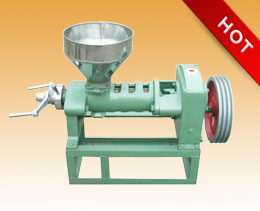 FAQs - Oil Press Machine

How to choose oil press
Now the oil press can be used for general processing of soybean, peanut,sesame, rapeseed, cottonseed, sunflower seeds, olives and other particles and also can be used for ricebran, corn germ powder, such as oil and safflower oil, and other few wild plants of oil-bearing materials.

How to use oil press
Before using the oil presses, first of all should be ready for all of assistant devices and containers, check and adjust the degree of tightness of belts. And then start up the motor so that the machine run empty of material around 15 min, checking the rotate speed of screw pressing worm. The general speed should be around 33 minutes.

How to store oil
Oils that are high with monounsaturated fat will keep up to a year, while refined olive oil, which has the highest of monounsaturated fat, can last a few years. Extra virgin and virgin olive oils will keep about a year after opened. The shelf life of most other oils after opened is usually six-eight months. Do not store oil in that pretty jar in the kitchen window or keep it on the shelf next to the stove.

Automatic Oil Press
The YZS-95A automatic oil press is a new type of oil press machinery. It is a kind of new automatic oil press combined with heating, pressing and filtering process.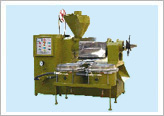 We develop the YZL-95A integerated oil press with multi-use, not only remains the original merits of the old model but also removes the deficiency. The new automatic oil press keep big capacity and improve the oil extraction rate after more suitable pressure. The application of automatic heating pipe and vacuum filtering barrels can make the extracted crude oil clean at one time of filter, which make it more efficient. The expeller press can clean pressed the raw material one time at hot press and twice at cold press.
Spesifications of YZS-130 Oil Screw Press
Model

Capacity

Power (kw)

Net Weight (kg)

YZS-95A

3.5-4.5t/24hrs for hot press

2-3.5t/24hrs for cold press

7.5-11

750
Main Structure of the YZS-95A
This series integrated oil seed expellers mostly composed by four parts: feeder, press chamber, electrial control and vacuum filter drum. The heating system is inside press cage. The filtering drum is vacuum with sight glass. The oil sight glass can help user to control the speed of oil clearing process.
Advanced Automatic Oil Press With Fryer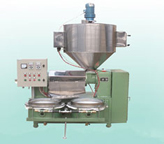 The "C" series is an advanced model from "A" series. It also includes fryer besides filter, heater, and control cabinet. The fryer is helpful for the higher oil output. This type oil Processing Equipment is very popular in individual and small oil mills.
Whenever you are interested in any of our automatic oil press, please fell free to contact us in the following form. We are always at your service!